Arthritis Doctor Q&A
If your joints are stiff and sore from arthritis, come to American Pain and Wellness, where our medical staff can provide you with treatment specific to your needs. We have convenient

locations

 to serve you in Texas. For more information, please

call us

or request an appointment online.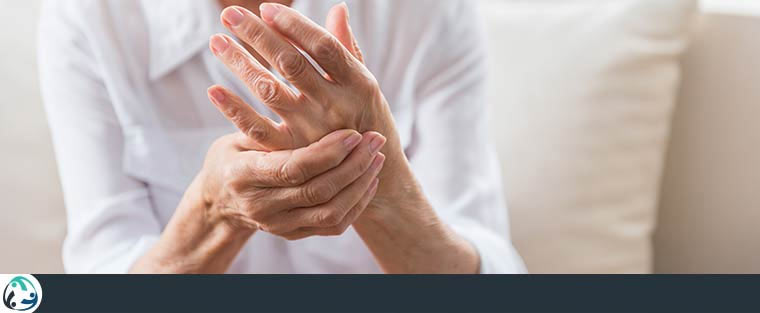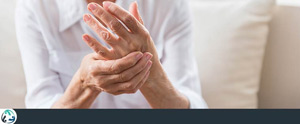 Table of Contents:
What is the best doctor to see for arthritis?
Can arthritis be cured by surgery?
How is arthritis diagnosed and treated?
Arthritis is a chronic condition affecting the lives of millions of people across the world. Arthritis occurs when the joints undergo wear and tear. Range of motion is affected and pain is usually present. Fortunately, there are medical professionals who dedicate their entire careers to helping people with arthritis.
What is the best doctor to see for arthritis?

The best doctor to see for arthritis depends on the patient's individual condition and situation. In general, a pain management specialist can help those with arthritis. They may also be referred to a rheumatologist or an orthopedic physician.

Patients might need an orthopedic physician if they are experiencing:

– Musculoskeletal or joint or pain that began after an injury
– Progressively worsening hip or knee pain that becomes exacerbated with weight bearing
– Joint pain that is severe and interferes with function and motion
– Moderate or advanced arthritis involving the knees or hips
– Previous unsuccessful treatment for joint pain
– Have been informed by their doctor that they might need a joint replacement

Patients might need a rheumatologist if they have:

– Pain involving many joints
– New joint pain not associated with any injury
– Joint or musculoskeletal pain associated with fatigue, fever, morning stiffness, rash or chest pain
– Joint pain that followed a tick bite
– Joint pain associated with back pain
– Joint pain and psoriasis
– Muscular pain with or without any other symptoms
– New headaches or muscle aches and are older than 50
– Back pain which may be accompanied by pain in the legs
– Unexplained, ongoing symptoms such as weight loss, sweats, or fever
Can arthritis be cured by surgery?

A variety of treatments are available to treat both osteoarthritis and rheumatoid arthritis. Most people find relief with over-the-counter non-steroidal anti-inflammatory drugs (NSAIDs) like ibuprofen. Preventative approaches such as supplements and hand therapy can also help reduce symptoms. For those with rheumatoid arthritis, special medications can be used to limit the overreaction of the immune system. However, treatments may become less effective over time since arthritis is degenerative. In the majority of arthritis cases, the disease progresses and worsens.

Arthritis surgery performed by plastic surgeons can repair or replace the affected joint(s). Depending on your needs, there are different options available for treatment.

Joint Fusion is recommended for severe bone deterioration. Your surgeon will remove the arthritic surface during surgery. At the same time, they will permanently join the bones on either side of the joint. This prevents further movement that has the potential to exacerbate symptoms.

Joint Reconstruction allows joints to move after surgery. The affected area of the joint is removed during joint reconstruction. To rebuild the joint, soft tissue from elsewhere in your body is used. In some cases, an artificial joint may be used for replacement.
How is arthritis diagnosed and treated?

When producing a diagnosis for arthritis, your doctor will likely do a complete physical examination of your entire body, including your skin, joints, spine and eyes. You may undergo blood tests to detect indications of inflammation. It may be useful to draw some fluid from a joint with a needle in order to analyze the contents of the material in cases where an infection or gout is suspected. Additionally, as they are effective in diagnosing arthritis, your physician may order one or more of the following imaging tests:

– Bone x-ray (radiography)
– Body computed tomography (CT)
– Musculoskeletal magnetic resonance imaging (MRI)
– Musculoskeletal ultrasound

If you or someone you know is struggling with arthritis, come to American Pain and Wellness! Our professional and caring staff can help you find relief from your pain! To speak with one of our specialists, contact our office today. Visit us online or simply call us to book an appointment.

We serve patients from Allen TX, Plano TX, Fairview TX, McKinney TX, Parker TX, Lucas TX, Murphy TX, Frisco TX, Richardson TX, and Collin County Texas.