Herniated Disc Treatment Specialist in Allen and Plano TX
A herniated disc can cause a lot of discomfort and pain. Some herniated discs cause no symptoms. Others can irritate nearby nerves and result in pain, numbness, or weakness in an arm or leg. The medical professionals at American Pain and Wellness can provide you with a higher level of care for your condition near Allen, TX, and Plano, TX. For more information, please

call us

.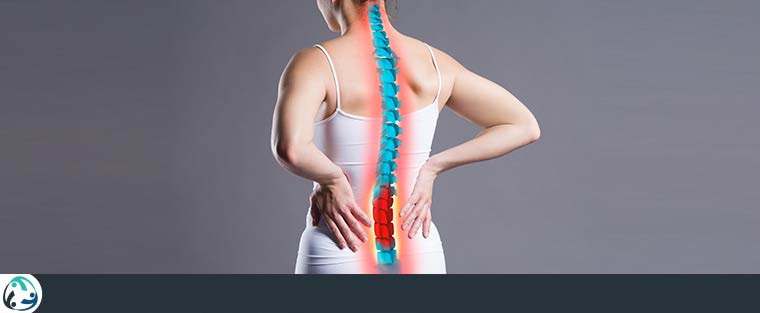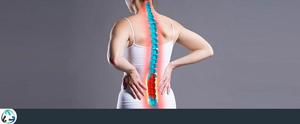 Table of Contents:
How painful is a herniated disc?
How do you fix a herniated disc?
How long can I expect a disc herniation to heal?
Who diagnoses herniated discs?
A herniated disk, which can happen in any part of the spine, can irritate a nearby nerve, and depending on where the herniated disc is, it could result in pain, weakness or numbness in the arm or leg. Herniated discs commonly occur in the lower back, and sometimes they occur in the neck. Signs and symptoms depend on the location of the disk and whether it is pressed on a nerve. They usually affect one side of the body and you may have arm or leg pain, weakness, or numbness or tingling in parts of the body served by the affected nerve. Patients could have a herniated disc without symptoms. You should seek medical attention if pain in the neck or back travels down one arm or leg, or if you have weakness, tingling, or numbness. Dr. Steven L. Remer, M.D, and his team at American Pain & Wellness are here to help those with a herniated disc. We even offer telemedicine visits, and we have two locations, Allen, TX, and Plano, TX.
How painful is a herniated disc?

The pain is real when you have a herniated disc. In most patients, the pain spreads out across the buttocks and goes down the back of one thigh and into the calf. Some patients experience pain in both legs, and some people's legs feel tingly or numb. When you are active, this is when the pain gets worse, and it gets better while you are resting. Then there is coughing, sneezing, bending forward, and sitting – all movements or actions that make the pain worse since there is more pressure on the nerve. Some patients with painful herniated discs change their positions frequently to reduce the pain. If you think you have a herniated disc, don't wait, get help by calling a healthcare clinic that offers pain management services.
How do you fix a herniated disc?

Wear and tear of the disc is what causes a herniated disc, which happens as you age. An injury to the spine may also be the culprit of a herniated disc. So, how do you actually make the pain go away? Don't despair – symptoms usually get better in a few weeks or a few months. Here are some tips for treatment: rest if you have severe pain, use a heating pad for 15 to 20 minutes every 2 to 3 hours, perform exercises that your doctor suggests in order to keep your muscles in top form and which will help prevent another injury, and consult with your doctor about medicine that may help with the swelling and pain.
How long can I expect a disc herniation to heal?

The healing time for a herniated disc depends on the individual, but in most cases, it can heal in four to six weeks. It can also get better in a few days, depending on how severe the herniation is and where exactly it occurred. Treatment options that doctors will recommend include ice and rest, stretches and physical therapy, anti-inflammatory, and medicine or muscle relaxers. Your doctor may suggest your best treatment options to help treat the pain and injury.
Who diagnoses herniated discs?

Your doctor or sports medicine doctor can diagnose herniated discs. They also might suggest therapy to help ease your pain. Physical therapists can show you exercises and positions that are designed to help reduce pain.

Are you suffering from a herniated disc? If so, contact American Pain & Wellness. Dr. Steven L. Remer, M.D. and his team offer pain management services. Our services include: PRP therapy, degenerative disc disease, regenerative medicine, neck pain, back pain, join pain, and more. We have two locations, Allen, TX, Plano, TX, so contact us today to book an appointment.

We serve patients from Allen TX, Plano TX, Fairview TX, McKinney TX, Parker TX, Lucas TX, Murphy TX, Frisco TX, Richardson TX and Collin County Texas.