Rheumatologic Pain Management Specialist in Plano, and Allen, TX
At American Pain and Wellness, we assess, diagnose, and treat rheumatologic pain. For further information on rheumatologic pain management specialists in Allen, TX, and Plano, TX, continue reading the information provided below! For more information, please call us.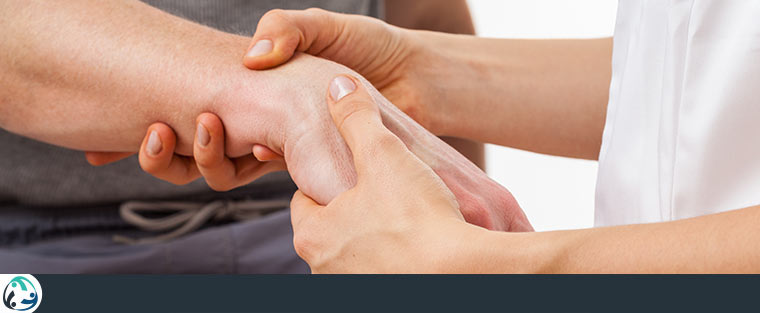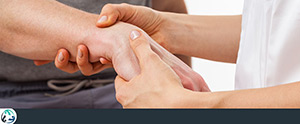 Table of Contents:
What is a rheumatologic condition?
What are the symptoms of rheumatologic pain?
What causes rheumatologic pain?
What are the different types of rheumatic diseases?
Here at American Pain and Wellness, our team of pain management specialists provides a wide variety of services, including regenerative medicine, trigger point injections, non-opiate medication management, facet injections, sympathetic nerve blocks, and much more. Our primary goal is to relieve pain, improve your quality of life, and decrease the need for addictive medications. Whether you're suffering from recurring pain caused by a chronic condition such as arthritis or you have recently suffered from a traumatic injury, American Pain and Wellness can help.
What is a rheumatologic condition?

A rheumatologic condition is classified as any disease that affects your muscles, joints, tendons, ligaments, or bones. These types of conditions occur because of weakened immune systems that begin to attack tissues. This can be caused by genes, environmental factors, and biological factors such as gender.
What are the symptoms of rheumatologic pain?

Symptoms will vary depending on what specific rheumatic disease you have. Symptoms of rheumatologic pain can include the following:
 
– Swelling
– Stiffness
– Weakened joints
– Weakened muscles
– Fatigue
– Rheumatoid nodules
– Coinciding problems are found in organs such as kidneys, lungs, and eyes
– Gradual pain
– Decreased range of motion
– Redness
– Intense, sharp pain
– Rashes
– Irritation
– Fever
 
If you or a loved one is experiencing any of the above symptoms of rheumatologic pain, make sure to book an appointment with a pain management specialist as soon as you can. These uncomfortable symptoms can start to negatively impact your ability to complete normal everyday tasks. They can also begin to affect your mental health and may cause issues such as insomnia and depression.
What causes rheumatologic pain?

Rheumatologic pain typically occurs because of inflammation and swelling around your joints. This can, unfortunately, happen when you have a rheumatic autoimmune and inflammatory disease. Pain caused by rheumatic diseases can be treated with physical therapy, joint injections, relaxation therapy, cognitive behavioral therapy, surgery, stress management, diet, and prescribed medications. Because this pain will most likely be a lifelong struggle, it's essential to get the support you deserve from a clinic such as American Pain and Wellness.
What are the different types of rheumatic diseases?

There are many different rheumatic diseases that can cause rheumatologic pain, including arthritis, lupus, gout, polymyalgia rheumatica, and more.
 
Arthritis
Osteoarthritis, rheumatoid arthritis, reactive arthritis, infectious arthritis, juvenile idiopathic arthritis, and psoriatic arthritis can all be sources of chronic pain. Arthritis can affect your fingers, feet, lower back, wrists, knees, neck, hips, toes, spine, and more. This is a common disease that causes mild to severe joint pain and stiffness.
 
Lupus
Systemic lupus erythematosus, more commonly known as lupus, is an autoimmune disease causing many symptoms, such as joint stiffness and pain. This rheumatological pain, along with rashes, hair loss, chest pain, seizures, and sun sensitivity, can make life much more difficult. Although there is no definite cure for this autoimmune disease, the right treatment can make a huge difference in relieving stiffness, pain, and aches.
 
Gout
Symptoms of gout, including severe joint pain, discomfort, and inflammation, are caused by a buildup of uric acid crystals in the toe/foot joints. Treatments such as ice, rest, medications, and anti-inflammatory steroids have proven to be effective in most gout cases.
 
Polymyalgia Rheumatica
An inflammatory disease found mostly in older adults, called polymyalgia rheumatica, can cause stiffness, unexplained weight loss, fever, and muscle weakness. Rheumatological pain from polymyalgia can be triggered by stress, viruses, and long periods of inactivity. With the correct treatment and pain management, these flare-ups can significantly decrease and eventually go away in a few years.
 
If you have any additional questions about rheumatological pain specialists, please contact American Pain and Wellness. Our team would be more than happy to provide you with answers and help book you in with one of our highly experienced, compassionate medical professionals. From the moment you step through our clinic's doors, your health and overall well-being become our number one priority. We look forward to helping you through this journey of decreased pain and improved quality of life. Don't hesitate to give us a call anytime during our business hours for more information about what one of our rheumatological pain specialists can do for you. We serve patients from Allen TX, Plano TX, Fairview TX, McKinney TX, Parker TX, Lucas TX, Murphy TX, Frisco TX, Richardson TX, and Collin County Texas.