Physical Rehabilitation Therapy Questions and Answers
If you or a loved one are suffering from a physical impairment, come to American Pain and Wellness and try our rehabilitation treatments. Our staff are here to help you live your best life, which starts at restoring functional ability! We have two convenient locations to serve you in Allen TX and Plano TX. For more information, please

call us

or request an

appointment online

.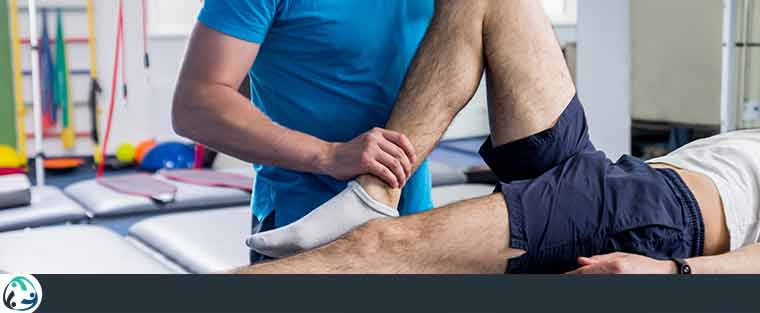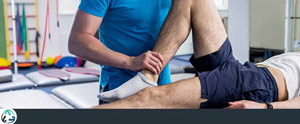 Table of Contents:
What is rehabilitation therapy?
Is physical rehabilitation therapy right for me?
How long does physical rehabilitation therapy take?
How can I get Physical rehabilitation therapy treatment?
What is rehabilitation therapy?

Rehabilitation therapy is a form of therapy that enables people of all ages to be as independent as possible when they are facing roadblocks that could prevent them from being able to complete daily tasks. These roadblocks are caused by an underlying condition that can cause the individual to have difficulty with thinking, seeing, communicating, hearing, moving around or eating. This can make it hard for them to participate in everyday activities such as work, school, recreational pursuits and helping to support their family. The underlying condition causing a person's struggles could be the result of an injury, recovery from surgery, disease, illness or simply due to the decline of certain functions as part of getting older. Each person's situation is different and rehabilitation therapy works with each patient and their family, workplace, school and inside their home to adapt the environment to accommodate the individual to be as independent as possible and perform the tasks they need to do. A rehabilitation therapist will also work with the patient on regaining strength and mobility, learning how to use assistive devices, psychological support with depression and many other adaptations as needed based on the needs and goals of the patient.
Is physical rehabilitation therapy right for me?

Physical rehabilitation therapy can be a good option for anyone who has been negatively affected by an illness or injury that has impaired their ability to perform daily tasks and participate in daily activities, whether physically or mentally. Rehabilitation therapy is often used for anyone who is recovering from surgery to help them get used to any medical devices that they need or adapt to life at home and work around limited functionality of their body. It can be used following a stroke or other medical condition that has impacted a persons' cognitive and physical ability. This form of therapy truly should be used by anyone who has a need for it as it will offer so many long-term benefits to help people regain strength, confidence and independence in situations where they may feel they have lost these traits. It allows people to live the fullest and best life possible for them.
How long does physical rehabilitation therapy take?

Physical rehabilitation therapy isn't a one and done treatment plan. It is a full comprehensive treatment program that works with each patient on an individual basis to create a manageable program based off the patient's needs and goals. Rehabilitation therapy is about overcoming any barriers that would previously have prevented people from living their fullest life. Because of that, each patient will have their own unique plan tailored to them. Rehabilitation therapy can span over weeks, months or years depending on the reason for the therapy in the first place. For patients recovering from an injury, surgery or any other acute condition, the therapy can be shorter. For chronic conditions or for people who have experienced a life-altering injury or illness, rehabilitation could span over the course of several years and in some cases, patients can require rehabilitation therapy in some form for the rest of their life.
How can I get Physical rehabilitation therapy treatment?

Physical rehabilitation therapy is often recommended to patients by their family doctor, surgeon or specialist that is treating the patient for an illness, injury or disease. If you have not been referred to a rehabilitation therapist but feel like you could benefit from getting treated by one, reach out to your doctor to see if they have a recommendation. Your family doctor should be aware of any medical treatment you are receiving from any source to ensure that your health records are kept up to date. They will also help you to ensure you are receiving the right treatment from the right specialist as rehabilitation therapy covers several different practices. Rehabilitation therapists, and other specialists who provide rehabilitation services such as physical therapists and occupational therapists, can work out of clinics, hospitals, rehab centers and nursing homes depending on their area of expertise. Of course, you can also turn to Dr. Steven L. Remer, M.D and our team at American Pain and Wellness. We offer physical rehabilitation treatment for patients. We encourage you to contact us through our website, and we are accepting new patients.  Our team of professionals know one thing: life is better when you are at your best. We serve patients from Allen TX, Plano TX, Fairview TX, McKinney TX, Parker TX, Lucas TX, Murphy TX, Frisco TX, Richardson TX, and Collin County Texas.