Auto Accident Injury Treatment Clinic in Allen and Plano TX
If you have been in a car accident and need professional medical attention, then we encourage you to come to American Pain and Wellness. We have trained professionals in Allen, TX, and Plano, TX to help you recover faster and get you back on the road to health! For more information, please

call us

or schedule an appointment online.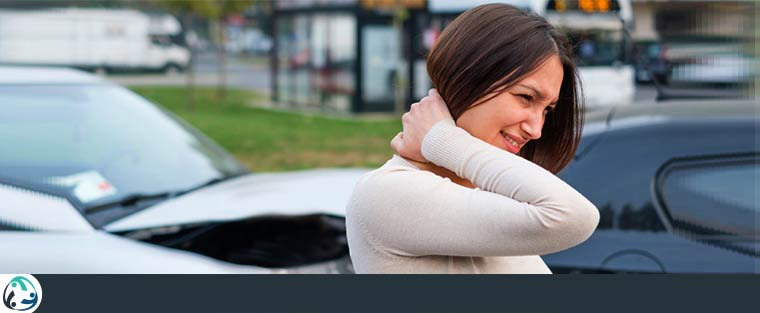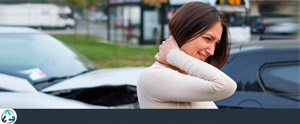 Table of Contents:
What kind of injuries do car accidents cause?
How are accident injuries treated?
How long does it take to recover from a car accident?
How do you know when your car accident injury is serious?
When should you see a doctor for your auto accident injuries?
Driving is an everyday necessity for many people. Each day, there are millions of vehicles on the road in the United States. Unfortunately, automobile accidents are a daily occurrence, but in most cases, the damage to the vehicle and driver is minimal. However, even minor accidents can result in injuries, many of which do not exhibit symptoms for several hours, or even a few days. That is why it is vital for anyone involved in an auto accident to be evaluated by a medical professional: early treatment results in a lower risk of complications and also minimizes potential healthcare-related expenses.
What kind of injuries do car accidents cause?

The most common types of injuries caused by automobile accidents include:

– Neck Injuries — Whiplash is one of the most common auto accident injuries, and is often the injury most associated with vehicle collisions. It is caused by the sudden forward and backward movement of the head and neck and can damage the muscles and ligaments in the neck. Symptoms include pain and stiffness in the neck, shoulder, back, or arm; dizziness; blurred vision; irritability; ringing in the ears (tinnitus); and sleeplessness (insomnia).

– Back Injuries — The most common area reported to experience pain after a car accident is the lower back. This may be caused by minor sprains and strains to more serious concerns such as fractured vertebrae and herniated discs. Whiplash, although most often associated with the neck, can also occur in the lower back. Symptoms may include pain that radiates from the lower back to the arms and legs; numbness or tingling; and muscle weakness.

– Spinal Cord Injuries — The most serious automobile accident injuries usually involve damage to the spinal cord. Minimal damage may include bruising or excessive pressure. However, permanent impairment can occur if the spinal cord and/or nerves become severed. This can result in loss of sensation, impaired reflexes, or total or partial paralysis.

– Chest Injuries — Other common injuries in an auto accident occur to the chest area. Because the driver is positioned behind the steering wheel, they are more susceptible to a chest injury. Severe chest injuries may result in broken ribs or collapsed lungs.

– Shoulder Injuries — The shoulder refers to a region of joints, muscles, tendons and ligaments that can be injured in an automobile accident. The shoulder is less stable than other joints because it moves in multiple directions. Shoulder injuries may result in limited mobility, range of motion, and muscle, bone, tendon, or ligament pain.

– Internal Injuries — When an injury occurs on the outside of the body, it is easily detected. However, internal injuries can easily go unnoticed and may lead to more serious conditions, especially if left untreated. As injuries to organs such as the spleen, kidneys, liver, lungs, bowels or heart can be life-threatening, having a proper assessment by a healthcare practitioner after an auto accident is critical.
How are accident injuries treated?

After a careful diagnosis from a pain management specialist, treatment plans may include noninvasive therapies such as spinal decompression, electrical stimulation, chiropractic care or physical therapy. Because everyone is different, each treatment plan is created individually to meet the unique needs of each and every patient.
How long does it take to recover from a car accident?

The average car accident takes 2 to 6 weeks to make a full recovery, however, this number can be significantly higher for more serious injuries. Serious injuries can take several months to recover.
How do you know when your car accident injury is serious?

There are several signs that can be indicative of a serious car accident injury, including:

– Neck pain or stiffness
– Headaches
– Changes in function or personality
– Numbness
– Back pain

When should you see a doctor for your auto accident injuries?

If you have sustained an injury from an auto accident, it is important to be evaluated by a medical professional, even if they appear minor. If left untreated, auto accident injuries can develop into chronic pain and present more health complications in the future.

If you have been injured in an auto accident, it is imperative to receive a medical evaluation as soon as possible. The kind and compassionate pain management specialists at American Pain and Wellness can help you get on the road to recovery after an automobile accident and guide you through the healing process. We have two Texas locations to serve you: one in Plano and one in Allen. Plano residents can book an appointment by calling (469) 267-6647 or by visiting our clinic at 7920 Preston Road Suite 400 Plano, TX 75093. Allen residents can book an appointment by calling (469) 773-6202 or by coming to our office located at 1101 Raintree Circle #240, Allen, TX 75013. American Pain and Wellness is open five days a week. We serve patients from Allen TX, Plano TX, Fairview TX, McKinney TX, Parker TX, Lucas TX, Murphy TX, Frisco TX, Richardson TX, and Collin County Texas.