Welcome to American Pain and Wellness, Pain Management Clinic Located in Allen TX and Plano TX
Dr. Steven L. Remer, M.D and his team at American Pain and Wellness specialize in back and spine pain, regenerative medicine, herniated disc, neck pain, arthritis, knee pain, arm & shoulder pain, sports medicine, hip pain, and much more! We have 2 convenient

locations

 in Texas. For more information, please

call us

. We serve patients from Allen TX, Plano TX, Fairview TX, McKinney TX, Parker TX, Lucas TX, Murphy TX, Frisco TX, Richardson TX and Collin County Texas.
Some people think pain management is all about medicating pain. This is far from our goal. American Pain and Wellness's expert physicians provide innovative treatments that target the underlying causes of back, neck, muscle, joint and nerve pain. We appreciate partnering with individuals wanting to actively participate in their treatment process while minimizing usage of opiate medications. Our objective is to get you back to a better quality of life.
Back Pain
Neck Pain
Whiplash
Sports injuries
Degenerative Disc Disease
Herniated Disc
Spinal stenosis
Sciatica or radiculopathy
Persistent pain after back or neck surgery
Joint pain—knee, shoulder, hip
Sacroiliac joint pain
Headache
Complex Regional Pain Syndrome
Dystonia
Painful nerve injuries
Peripheral neuropathy
Osteoarthritis
Myofascial Pain
Abdominal Pain/Pelvic pain
Shingles/Post Herpetic Neuralgia
Bone Pain
Cancer pain
Rheumatologic pain
Treatments/Diagnostic Tests Offered
Regenerative Medicine for joints, ligaments, discs—platelet rich plasma injections, amniotic tissue allograft injections, exosomes treatments, alpha 2 macroglobulin treatment
Epidural steroid injections—cervical, thoracic, lumbar, sacral
Facet injections—cervical, thoracic, lumbar
Discography—cervical, thoracic, lumbar
Neuro-stimulation—spinal cord stimulation, peripheral nerve stimulation
Joint injections—knee, hip, shoulder
Radio frequency ablation/rhizotomy—cervical, thoracic, lumbar, sacroiliac joint, genicular nerves to knee, hip RF
Coccyx(tail bone) injections
Peripheral nerve blocks
Sympathetic nerve blocks—stellate ganglion, celiac plexus, lumbar sympathetic, ganglion of impar
Trigger point injections, iliopsoas injection
Botox injections for Migraine or Dystonia
Headache treatment for Cervicogenic Headache or Whiplash
Vertebral Augmentation for compression fractures
Non opiate medication management



Back and Neck Pain Treatment



Back and Neck Pain Treatment
MEET OUR TEAM
FRIENDLY, RELIABLE, AND TRUSTED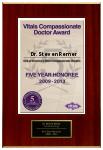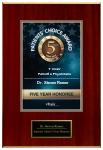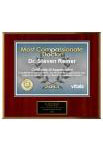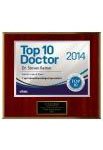 Patient Reviews & Feedback
Great experience in the office and with a procedure. Finally someone helped me with my back pain when other doctors couldn't.

Incredible Doctor and staff. I can't stress this enough. I've been under Dr Steven Remer's care for 6 years now after undergoing 10 surgeries in the past 10 years…

Great Office Staff Dr Remer and Other Docs Are Awesome They Have an in Office Procedure Room Which Helps Me Save Money on My Deductible…