Sacroiliac Joint Pain Specialist in Plano, and Allen, TX
Our compassionate professionals are experienced in treating sacroiliac joint pain. Continue reading to learn about how visiting a specialist at American Pain and Wellness can help reduce pain and greatly improve your quality of life. We have convenient locations to serve you in Allen, TX, and Plano, TX. For more information, please call us.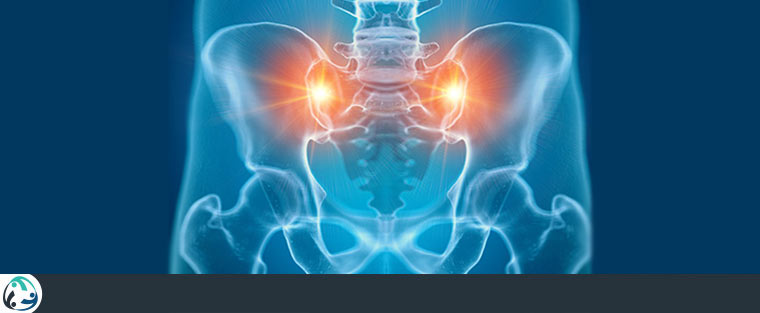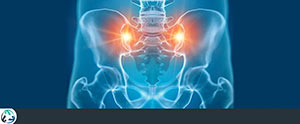 Table of Contents:
What does sacroiliac joint pain feel like?
What aggravates sacroiliac joint pain?
Does sacroiliac pain ever go away?
How do you treat sacroiliac pain?
The medical professionals at American Pain and Wellness specialize in the diagnosis, treatment, and management of chronic pain. We value the importance of finding the root causes of pain and targeting them with advanced techniques that minimize the need for medications. Some of the services offered at American Pain and Wellness include joint injections, vertebral augmentation, peripheral nerve blocks, neuro-stimulation, and much more. One of the treatments we're proud to provide is radiofrequency ablation for sacroiliac joint pain.
What does sacroiliac joint pain feel like?

Sacroiliac joint pain is located where the lower spine and pelvis join together. Patients with sacroiliitis may feel pain around the lower spine, pelvis, lower back, buttocks, and legs. This pain can even reach the feet if the inflammation is severe. Sacroiliac joint pain can feel sudden and sharp or cause numbness and tingling. Signs that your sacroiliac joint is the reason you're feeling pain include the following:
 
– The pain feels much worse in the morning and gets progressively better throughout the day
– Pain occurs only on one side of your back
– The pain may be triggered by standing up and can shoot down your entire leg
 
Sometimes, locating the source of your pain can be difficult. However, American Pain and Wellness is determined to find the source of your pain so that you receive the most effective treatments available. We will run a series of physical examinations that will determine how well your sacroiliac joint moves.
What aggravates sacroiliac joint pain?

This type of joint pain worsens with the following movements:
 
– Standing for long periods of time
– Jogging or running
– Placing weight on one leg
– Walking up stairs
–  Physical activities such as hiking, basketball, skating, soccer, golfing, etc…
Does sacroiliac pain ever go away?

Some cases of sacroiliac pain can go away within a few days, weeks, months, or years. This is highly dependent on the cause and severity of the inflammation. Chronic, persistent pain can be caused by conditions such as traumatic injury, infection, pregnancy, and arthritis. Unfortunately, this not only has a negative impact on your physical health, but it can also cause mental frustration, depression, and insomnia. This is why seeking pain management care at a clinic like American Pain and Wellness is essential on your road to recovery.
How do you treat sacroiliac pain?

There are many different options for treating sacroiliac pain, including rest, ice, heat, pain medication, joint injections, physical therapy, braces, and manual manipulation. American Pain and Wellness believes in minimizing the reliance on opiate medication and introducing innovative treatment options such as radiofrequency ablation.
 
Radiofrequency ablation, otherwise known as rhizotomy, is an advanced pain management technique that uses radio frequency currents to destroy painful tissues around the nerve. This blocks the pain signals from reaching your brain. Benefits of RFA treatment include:
 
– Reduced back pain
– Decreased need for opiate medications
– Quick recovery time
– Improved back function and range of motion
– Avoid the need for surgery
– Safe treatment
– Long-lasting pain relief
 
If you or a loved one is struggling with pain in the sacroiliac joint or anywhere in the back, neck, muscles, joints, or nerves, please reach out to American Pain and Wellness for a consultation. We understand that pain can not only be a detriment to your physical health but can also cause harm to your mental well-being. Our team of medical staff is dedicated to providing long-term solutions to help treat your pain. If you have any further questions regarding sacroiliac joint pain specialists in Plano and Allen, Texas, contact American Pain and Wellness. We can't wait to see you get back on your feet and help improve your overall quality of life through our innovative pain management services! Call us for more information. We serve patients from Allen TX, Plano TX, Fairview TX, McKinney TX, Parker TX, Lucas TX, Murphy TX, Frisco TX, Richardson TX, and Collin County Texas.