Neck Pain Specialist Questions and Answers
If you or someone you know is suffering from neck pain, come to American Pain and Wellness. Our medical staff in Allen, TX is here to help you get on the mend as soon as possible. We have 2 convenient

locations

in Texas. For more information, please

call us

.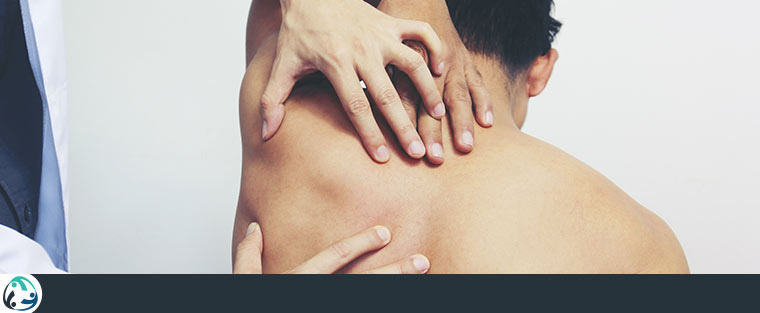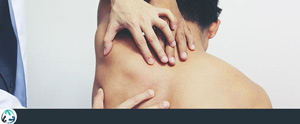 Table of Contents:
What is the best doctor to see for neck pain?
Why is my neck pain not going away?
When should I worry about neck pain?
Neck pain is a very common form of pain. Usually, neck pain is mild and clears up on its own within a day or two and can be caused by an awkward sleeping position or a quick jerk of the head. Sometimes, neck pain can be more serious and be the result of an injury or medical condition. In these cases, it is often required to be seen by a pain specialist.
What is the best doctor to see for neck pain?

There are several professions that specialize in treating neck pain, including, but not limited to, the following:

Pain Management Doctor — A pain management specialist is a physician with special training in the diagnosis, treatment, evaluation and prevention of all different types of pain. Pain is a broad spectrum of disorders including chronic pain, acute pain and cancer pain and sometimes even a combination of these. Pain can also arise for many different reasons such as injury, surgery, nerve damage, and metabolic problems such as diabetes. Without any obvious cause at all, pain can even be the problem all by itself. Pain management doctors are a great place to start for back and neck pain.

Physical Medicine and Rehabilitation – Physical medicine and rehabilitation, also known as PM&R, doctors have a four-year residency after medical school that is different from an orthopedist, spine surgeon, or neurosurgeon. While they are not surgeons, they are given a comprehensive education in spinal disorders. These experts specialize in the nonsurgical treatment of the back and neck. To help understand the source of nerve pain, many perform EMGs, which are electrical nerve diagnostic tests. To complement their treatment programs, others have taken fellowships in interventional spinal injections. For initial treatment, these individuals are a good choice.

Rheumatologist – Rheumatologists are another choice as a treating physician. They are specialists in joint disorders including the spine. After completing a residency in internal medicine, they then do a fellowship in rheumatology. These are the true specialists in autoimmune joint disorders such as systemic lupus erythematosus (SLE) and rheumatoid arthritis among many others. Typically, you would be referred to this specialist by another physician.
Why is my neck pain not going away?

If you have been experiencing neck pain for more than a week, it may be time to see a neck pain specialist. If the pain is the result of an injury, it is important to be seen right away as it can cause further complications.
When should I worry about neck pain?

Many cases of low back or neck pain improve relatively quickly on their own without any medical intervention. However, some cases can be more serious and it is a good idea to see a doctor if:

– Pain lasts longer than two weeks
– Pain is severe and does not respond to initial treatments such as over-the-counter medications or heat application
– Numbness and tingling and/or shooting, sharp pain is spreading to other areas of the body, such as from the back to the pelvis, groin, or legs or from the neck to the shoulder or arm
– Low back or neck pain interferes with basic mobility and range of motion such as turning the head, standing, walking, or other everyday movements so much that daily activities become very difficult
– In rare cases, neck or back pain can indicate a medical emergency. If pain includes confusion or dizziness, fever, issues with balance and coordination, or loss of bowel/bladder control, medical attention should be sought out immediately.

If you or someone you know is experiencing neck pain, come to American Pain and Wellness! Our pain specialists can help you find the relief you need! To speak with one of our specialists, contact our office today. Visit us online or simply call us to book an appointment.