What to Do About Chronic Muscle Pain?
Chronic muscle pain can be an acute medical condition that affects regular activities. Medication, physical therapy, exercise, and lifestyle modifications are all options for treating chronic muscle pain. Aching, tenderness, stiffness, and weakening in the affected area are all symptoms of chronic muscular pain. If you are experiencing chronic muscle discomfort, it is essential that you get medical attention. For more information,

contact us

or

schedule an appointment

online. We have convenient locations in

Allen TX

and

Plano TX

.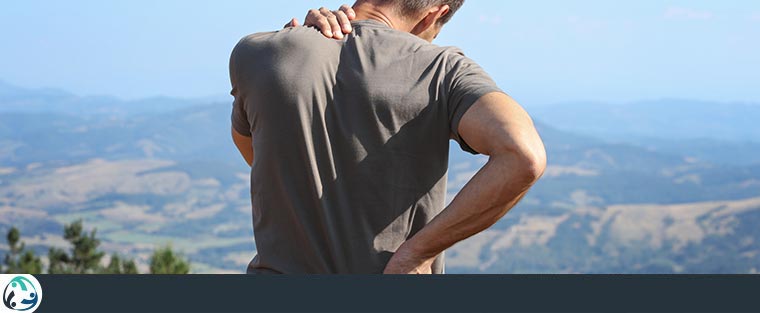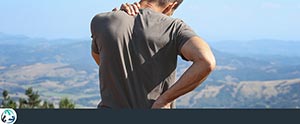 Table of Contents:
How do you fix chronic muscle pain?
Why am I having constant muscle pain?
What is chronic muscle pain a symptom of?
What autoimmune disease causes chronic muscle pain?
Most of us are familiar with the temporary aches and pains that are common in the muscles following a tough workout or strenuous activity, but muscle pain is also a common chronic condition that may be caused by a number of factors ranging from injuries, infections, to more severe disorders. Pain clinics are able to address any sort of pain that patients are experiencing throughout their body's, regardless of the cause, making chronic muscle pain a very common condition that with the proper care can be treated.
How do you fix chronic muscle pain?

The most effective method for treating chronic muscle pain really depends on the initial cause of the pain. The most common "fixes" include alternating between applying hot or cold compresses to the muscle as a means to reduce inflammation in the muscle and improve blood flow, as well as take over the counter pain relievers or receive regular massages. However, there are many cases in which these at-home remedies are insufficient or only provide temporary relief. If the chronic muscle pain is due to repeated or constant movements or positions that the body is being placed in either due to working conditions or daily activities, the muscles used may not really have the opportunity to relax and rest from contraction. A specific movement known as pandiculation nay be an effective course of treatment. Chronic muscle pain may also be caused by other underlying health conditions, in which case the only way to "fix" the pain is to treat the cause itself.
Why am I having constant muscle pain?

Constant muscle pain can be indicative of several things, most likely caused by stress, overuse, the result of a minor injury, or tension. Different infections such as the influenza can also lead to muscle pain. There are several medications that could be leading to constant muscle pain as well, including medications used to treat high blood pressure, high cholesterol, and the medications used in chemotherapy or radiation. This is just a number of possible causes of constant muscle pain, it is important that persistent pain of any kind is assessed by a health care provider to ensure that relief from the pain is attained quickly, and that all serious potential causes of the pain are ruled-out.
What is chronic muscle pain a symptom of?

Aside from some causes such as infections, injuries, or overuse, chronic muscle pain can be a symptom of a more serious underlying health condition. Chronic muscle pain is a common symptom of the following conditions:

– Fibromyalgia
– Muscular dystrophy
– ALS (Amyotrophic lateral sclerosis)
– Sacromas, leukemia
– Hypothyroidism
– An electrolyte imbalance in the body
– Chronic fatigue syndrome
– Spinal muscular atrophy
– Peripheral artery disease
– And many more

All of these conditions range in severity, making it incredibly important that no matter how insignificant or tolerable your chronic muscle pain may be, that it is assessed by a specialist promptly to both ensure a proper diagnosis as well as to limit how much pain you have to endure as quickly as possible. Chronic pain can quickly start to get in the way of day to day functioning as flare ups can be unpredictable and debilitating.
What autoimmune disease causes chronic muscle pain?

There are several autoimmune diseases that can lead to chronic pain in the muscles, one of the most common culprits being myositis, which is rare as an autoimmune disease but leads to inflammation and weakening of muscle fibers. Polymyositis is a form of myositis that commonly leads to the chronic muscle pain all over the body making even small muscle movements painful or difficult. Myasthenia gravis is another type of autoimmune disorder that can lead to chronic muscle pain as the disorder causes the body to attack its own neuromuscular connections, leading to weakening and pain in the muscles all over the body. Chronic muscle pains can be the result of a myopathy, which covers a group of disorders that predominantly lead to stiffness, spasms, cramping, or weakness in muscles anywhere throughout the body and can advance to a point in which the muscle pain and weakness can make daily activities painful or difficult to perform.

If you have chronic muscle discomfort, we first attempt to figure out what's causing it. For more information, contact us or schedule an appointment online. We have convenient locations in Allen TX and Plano TX. We serve patients from Allen TX, Plano TX, Fairview TX, McKinney TX, Parker TX, Lucas TX, Murphy TX, Frisco TX, Richardson TX, and Collin County Texas.