What Are the Factors to Consider in Managing Chronic Pain?
Pain management is not about medicating pain. There are innovative treatments that help target the underlying causes of muscle, back, neck, joint, and never pain. Get back to a better quality of life today! American Pain and Wellness is home to a team of leading pain management doctors. We all know one thing: life is better when you are at your best.

Contact

our team of pain management professionals or visit us online for scheduling an appointment. We have convenient locations to serve you in Allen, TX, and Plano, TX.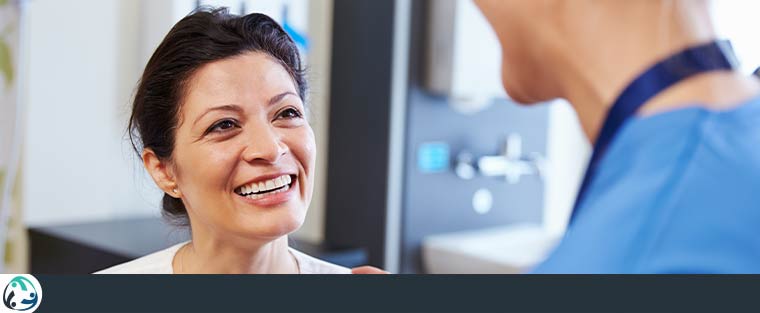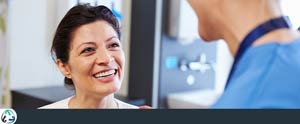 Table of Contents:
What are the factors that affect pain management?
What are the best steps to manage chronic pain?
What is the common cause of chronic pain?
Who suffers the most from chronic pain?
What exactly is chronic pain and why is it hard to treat?
What are the factors that affect pain management?

There are a number of factors that can affect your pain management treatment. However, first it is important to identify how pain is categorized into three key areas: social, biological, and psychological.

Biological factors include existing medical conditions, medications, age, and even genetics. Psychological factors include beliefs about pain, expectations, mood, stress, and coping mechanisms. Social factors include social support, the location where an injury happened, activities of daily living, and cultural beliefs.

The actual factors that affect a pain management plan may involve financing, access to care, mobility, support, religious or spiritual beliefs, fear of medications that may cause addiction, reluctance to seek treatment, and the common belief that pain is a normal phenomenon of aging.
What are the best steps to manage chronic pain?

At least 3 out of 10 people in the United States experience chronic pain. While short-term pain commonly heals, chronic pain lasts longer than three months, hurts, and gets in the way of working and enjoying daily activities. Chronic pain involves a number of causes, including illnesses, prolonged emotional, physical, or social stress, and injuries. The goal of chronic pain management is to help patients have the best quality of life possible and the best possible function. A chronic pain management plan will help put you more in control so that you can start living a better life.

There are scores of ways to manage chronic pain. The best approaches, according to pain management professionals, involve staying active, stretching, reducing stress and practicing relaxation techniques, pacing yourself, addressing other conditions that may worsen pain, and maintaining a positive outlook by scheduling enjoyable activities. Additionally, staying connected with others, like family and friends, and getting the right amount of sleep will also help patients combat chronic pain.

However, a pain management specialist may also include medications and specialized therapies in order to get you back on your feet again. A multidisciplinary approach is now employed among healthcare professionals in order to treat the underlying issue so that your health is always in check.
What is the common cause of chronic pain?

Chronic pain could be caused by a variety of different factors. Most often, conditions that accompany the natural progression of aging may affect bones and joints. Other known causes involve injuries and nerve damage, which may fail to heal properly.

Additionally, chronic pain may have numerous causes, including years of poor posture, being overweight, a lack of mobility, traumatic injuries, and past surgeries, to name a handful of examples.

Chronic pain can also be caused by diseases or conditions such as osteoarthritis, fibromyalgia, and rheumatoid arthritis. Additionally, chronic pain may stem from certain cancers, stomach ulcers, AIDS, gallbladder disease, and even multiple sclerosis.
Who suffers the most from chronic pain?

Researchers now estimate that about 50 million adults in the United States are dealing with chronic pain, which causes about $80 billion in lost wages every year. People of all ages can suffer from chronic pain, but the person who suffers the most is the one who doesn't seek medical advice from a healthcare professional.

Additionally, those who are older and those who are financially and geographically disadvantaged may suffer the most from chronic pain as they are not able to access the healthcare services they need. Chronic pain is common in younger adults, but of course, it is more prevalent in people who are older. According to studies, chronic pain is more prevalent in women than men; and about 65% of adults over 65 may experience chronic pain.
What exactly is chronic pain and why is it hard to treat?

In many cases, the source of chronic pain can be a very mysterious and complex issue to untangle. Although it may begin with an injury or illness, ongoing chronic pain can develop a psychological dimension after the physical problem has healed. This fact alone makes pinning down a single course of treatment tricky, and it is why healthcare providers often find they have to try a number of different types of healing steps on multidisciplinary fronts. This unique method doesn't just involve medications but a more holistic approach to properly deal with and manage the underlying cause of chronic pain.

American Pain and Wellness offers treatments for chronic pain, and we also offer effective pain management programs for patients of all ages. We have convenient locations to serve you in Allen, TX, and Plano, TX. Contact us for more information, or request an appointment online. We serve patients from Allen TX, Plano TX, Fairview TX, McKinney TX, Parker TX, Lucas TX, Frisco TX, Richardson TX, and Collin County Texas.