Degenerative Disc Disease Specialist in Allen TX
The most common symptoms of degenerative disk disease are neck and back pain. Pain causes numbness or tingling in your arms or legs. Treatment is available at American Pain and Wellness in Allen TX. We are located at 1101 Raintree Circle, #240, Allen, TX 75013. For more information, please contact us or request an appointment online.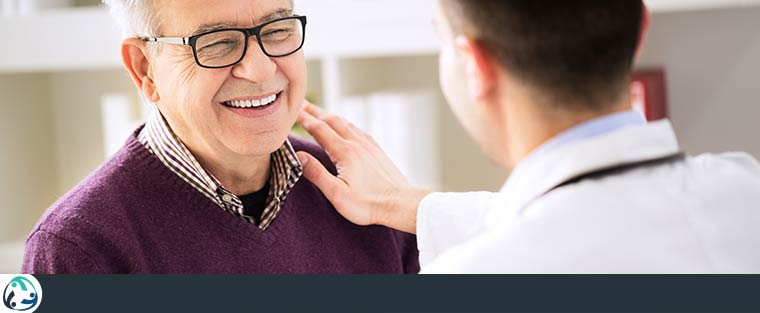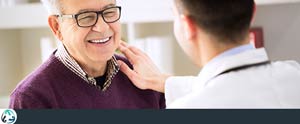 Table of Contents:
What is degenerative disc disease?
What are the main causes of degenerative disc disease?
When does degenerative disc disease need surgery?
What tests are used to diagnose chronic pain?
The back is the single-largest area of the human body; in fact, it is so massive that it is subdivided into three main parts: the upper, middle (mid), and lower (low) back. There are dozens of bones, muscles, tendons, ligaments, and cartilage that constitute the back, giving it its structure, flexibility, and strength. Most prominently, the back contains the spine, also known as the spinal column, backbone, and vertebral column. The spine consists of 33 vertebrae at birth, and as the bottom vertebrae fuse together due to normal growth and development, by adulthood there are 24 vertebrae. In between these vertebrae are soft, yet firm, gelatinous discs that act as cushions and dampen the impact in between the vertebrae. Aptly referred to as intervertebral discs, these spinal cushions can degrade and degenerate with age, developing into a condition known as degenerative disc disease.
What is degenerative disc disease?

Degenerative disc disease is a condition that affects the spine, in particular the intervertebral discs that cushion the vertebrae. These discs protect the spine from shock, trauma, and compression, as well as prevent the vertebrae from grinding against one another. The outside of the disc, known as the annulus, is made up of a thick, fibrous, flexible material. The discs' inside, called the nucleus, is a soft, gel-like material. If subjected to too much pressure, including from repetition, sometimes this soft nucleus can bulge from the inside. If the resulting leaking material presses on nearby nerves, it can lead to a number of symptoms characteristic of disc degeneration, including pain, discomfort, numbness, tingling, and radiculopathy (radiating pain, such as pain that shoots from the lower back down a leg). This syndrome, in particular, is known as a herniated disc, which is a type of degenerative disc disease. However, degenerative disc disease is more general and includes any dysfunction of the spine and intervertebral discs that results from gradual wear and tear of the discs between the vertebrae.
What are the main causes of degenerative disc disease?

The causes of degenerative disc disease are relatively simple: With age, the discs change; this can affect the bones, and result in pain. It can help to think of degenerative disc disease as a cause-and-effect process: One anatomical change occurs, which leads to more degeneration and changes in the spine's structures, leading to pain, discomfort, and limited mobility. These changes combine to cause degenerative disc disease and its symptoms, which is a condition characterized by:

– Beginning with changes in the intervertebral discs, eventually, degenerative disc disease will affect the facet joints and other motion segments of the spine.

– Over time, the collagen structure of the outer portion of the intervertebral disc (the annulus fibrosus) changes.

– Additionally, hydrophilic (water-attracting) molecules in the disc decrease, leading to lower water levels and increased bone fragility.

– These changes reduce the disc's ability to handle back movement and often result in pain when trying to mobilize the back in certain positions.
When does degenerative disc disease need surgery?

When diagnosed with degenerative disc disease, one of the first things that many patients wonder is if they are going to need surgery to heal their back. Fortunately, for the majority of people, the answer is no. In actuality, there are some rather stringent requirements in order for someone to undergo surgery, including:

– Non-surgical treatments have not provided relief from pain
– Disc degeneration is at just one or two levels
– Relatively young in age and in good overall health
What tests are used to diagnose chronic pain?

The type of test used to diagnose chronic pain depends on the type of pain, the area(s) affected, comorbid symptoms, and impairment in quality of life/everyday function. For many types of back pain, diagnostic tests involve injections, which can contain anything from corticosteroids and local anesthesia to nerve blocks and neuromodulators.
These types of tests all follow the same principle to come to a diagnosis: if the pain is relieved by the injection, the underlying cause has been successfully identified and treatment can begin; if there was no relief, another area may receive an injection, or another type of procedure may be recommended.

If you are experiencing pain and limited mobility from degenerative disc disease, come to American Pain and Wellness, where our team of pain management specialists can help you find relief. Call us today or book an online appointment with our degenerative disc disease specialist, or visit our clinic conveniently located at 1101 Raintree Circle, #240, Allen, TX 75013. We serve patients from Allen TX, Plano TX, Fairview TX, McKinney TX, Parker TX, Lucas TX, Murphy TX, Frisco TX, Richardson TX, and Collin County Texas. We look forward to serving you!