Nerve Doctor in Allen, and Plano, TX
At American Pain and Wellness, our professionals are ready to help you feel better by managing the pain that affects your nervous system. Contact us today. We have convenient locations in Texas. For more information, please call us or request an appointment online.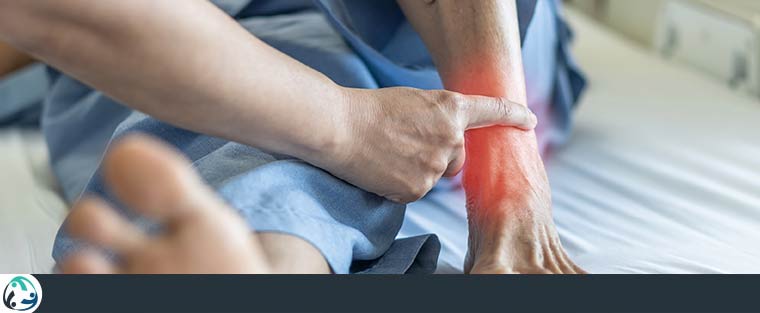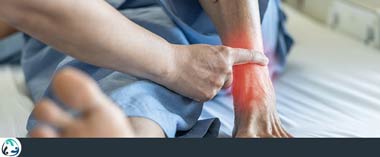 Table of Contents:
What is nerve pain?
What can cause nerve pain?
What are the signs of nerve damage?
What does nerve pain feel like?
What causes nerve pain to flare up?
A nerve doctor is a medical professional who focuses on conditions that affect the nerves and nervous system. Many people with common conditions, such as neuropathy, visit a nerve doctor before they visit a general practitioner. However, nerve doctors also specialize in conditions of the nerves, such as neuritis, which is inflammation of the nerves, and peripheral neuropathy, which can affect anyone and is usually the result of diabetes or a side effect of chemotherapy. A nerve doctor will treat the symptoms of these conditions and may perform additional testing if they suspect that a patient's nerve pain may be caused by something more serious, such as a tumor on the nerve.
What is nerve pain?

Nerve pain, also known as neuropathic pain or neuralgia, is the most common type of pain, experienced by up to 90% of people at some point in their lives. It is usually experienced as a burning, throbbing, tingling, or shooting pain that occurs in one part of the body, or as a series of nerve pain attacks that occur in a row, or in a specific pattern, over a short period of time. The cause of nerve pain is almost always damaged to a nerve, either in the area where the pain is felt or in the area where the pain traveled to. Nerve pain is pain felt in the nerves, which transmit signals from the body to the brain and vice versa. There are different causes and types of nerve pain, each with its own characteristics and treatments. Nerve pain is pain that is felt in the nerves rather than in the organs or tissues of the body, making it different from other types of pain.
What can cause nerve pain?

Common causes of nerve pain include:

Disease — Various health conditions, such as diabetes, cancer, and certain autoimmune diseases, can damage nerves in the body, leading to nerve pain.
Infection — In some cases, infections can trigger nerve pain; this is more common in viral infections such as shingles, HIV, and hepatitis C, but can also occur from bacterial infections such as syphilis.
Injury or Trauma — Even after it has healed, an injury to the muscles, joints, or spine can cause nerve damage and lingering pain. Nerve damage can also occur from surgery.
Drugs — A potential side effect of certain drugs used to treat seizures, high blood pressure or infections is nerve pain. Peripheral neuropathy, a certain kind of nerve pain, can also be caused by chemotherapy drugs, a condition is known as chemotherapy-induced peripheral neuropathy.
Radiation — Cancer treatments that involve radiation can also cause radiation-induced peripheral neuropathy; this involves nerve damage and potential nerve pain that can last for months or even years.
Alcohol — Especially when consumed in large quantities, alcohol use can have a toxic effect on the nerves in the body, including alcoholic neuropathy.
Toxic Substances — Nerve damage can be caused by excessive exposure to heavy metals, such as lead and aluminum, or other substances, such as glue or mercury.
What are the signs of nerve damage?

The signs of nerve damage include:

– Numbness, tingling, or burning
– Immobility
– Pain down one leg
– Decreased stability
– Fast, intense headaches
– Sweating too much or too little
What does nerve pain feel like?

While everyone experiences nerve pain differently, there are certain words that are commonly used to describe how nerve pain feels. These include:

– Burning
– Tingling
– Shooting
– Sharp
– Stabbing
– Prickling
What causes nerve pain to flare up?

Nerve pain can flare up from a variety of different causes; these triggers vary from one person to the next but typically include:

– Foods, such as sugar or grains
– Poor physical health
– Poor mental and emotional health

If you are experiencing nerve pain, the pain management specialists at American Pain and Wellness can help you find relief. Call us today or book an appointment with our nerve doctor, or visit one of our two convenient locations: we have one in Allen, TX, and one in Plano, TX. We serve patients from Allen TX, Plano TX, Fairview TX, McKinney TX, Parker TX, Lucas TX, Murphy TX, Frisco TX, Richardson TX, and Collin County Texas. We look forward to serving you!