Is a Pain Clinic Right for You?
If you experience chronic pain, a pain clinic can be a great option for you. With properly qualified specialists, pain clinics provide a thorough approach to pain management. These clinics might provide a variety of therapies, such as medication, physical therapy, and minimally invasive surgeries. The medical

professionals

at American Pain and Wellness can provide you with a range of personalized treatment options. For more information,

contact us

or

schedule an appointment

online. We have convenient locations in

Allen TX

and

Plano TX

.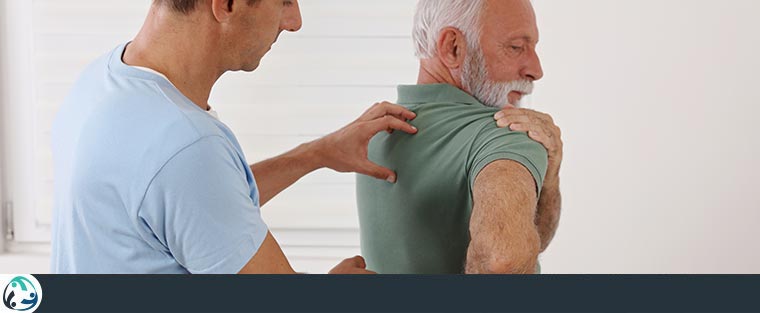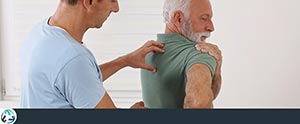 Table of Contents:
What does a pain clinic do?
Why do people go to pain clinics?
How do people cope with constant pain?
What to expect at the first visit to a pain clinic?
Chronic pain can be caused by a wide variety of reasons, but can also be significantly impacted by a number of factors as well. A pain clinic will have specialists that have extensive knowledge and experience in treating many different cases of pain, providing them with the information that they may require in order to effectively support pain management and treatment for each individual case that they may see.
What does a pain clinic do?

Pain clinics will often consist of a team of healthcare professionals who focus both on the diagnosis and management of chronic pain to help patients in managing and overcoming their pain as quickly and comfortably as possible while also addressing the cause of the pain. Each pain clinic will likely have a variety of physicians, nurses, psychologists, psychiatrists, physical therapists, occupational therapists, and dieticians that every patient will have on their team to decipher which courses of action will be best suited for each individual case. Some of the techniques or methods that may be used to help patients manage their pain include cognitive behavioral therapy, acupuncture, massage, biofeedback, water therapy, changes in diet, Botox injections, and non opiate medication management.
Why do people go to pain clinics?

Many patients are referred to pain clinics by their primary care physicians if they have been experiencing pain that has persisted for longer than 3 months or if the pain is starting to affect their day to day life. In order to visit a pain clinic, patients do not require a diagnosis of chronic pain, they will be able to receive treatment for any pain that has not been quickly resolved and that is getting in the way of proper functioning. The medical team at a pain clinic will be more experienced and thus more qualified than the average primary care physician with diagnosing and treating different conditions that may be leading to chronic pain. Pain can be caused or worsened by several different factors, some of which can be diagnosable conditions such as arthritis, fibromyalgia, pinched nerves, sciatica, or degenerative disc disease, as well as lifestyle habits such as smoking, diet, or physical activity levels.
How do people cope with constant pain?

The most common initial response to coping with pain is to take medications that will temporarily make the pain subside, but that is not a good long-term solution. There are several other methods that many patients will turn to in order to manage their chronic pain levels either until the cause of the pain has been treated or as a long-term solution to managing pain that has no cure. These methods include maintaining a healthier lifestyle as levels of physical activity, diet, and stress levels can quickly contribute to chronic pain. Increased stress levels in your life can become one of the main contributors to increased pain levels, making one of the key factors that allows for patients to cope with their constant or chronic pain being in also managing stress levels. Endorphins that are released during physical activity have also been directly linked in reducing the experience of pain, making maintaining regular exercise another effective method in coping with constant pain. Everyone's experience with pain is unique, making some methods that work for others prove to be less effective for yourself, so it is highly recommended that each individual visits with a clinic that specializes in pain in order to ensure that their pain is being effectively managed.
What to expect at the first visit to a pain clinic?

At your initial visit with a specialist at a pain clinic, you will meet with a primary care provider that has specific expertise in pain management to go over your medical history, symptoms, any current diagnoses, any treatments that you have tried in the past and their effectivity in managing or treating your pain, as well as any other details that you feel could be useful or relevant. Once the health care professional has the context of the pain they need, expectations and goals for treatment will be discussed and defined. At this point, a course of treatment will be recommended and another appointment will be scheduled to start the treatment.

Pain clinics are healthcare clinics that specialize in the diagnosis and treatment of chronic pain. If you are suffering from pain, pain clinics are the right place for you. For more information, contact us or schedule an appointment online. We have convenient locations in Allen TX and Plano TX. We serve patients from Allen TX, Plano TX, Fairview TX, McKinney TX, Parker TX, Lucas TX, Murphy TX, Frisco TX, Richardson TX, and Collin County Texas.