Pain Management Clinic in Plano TX
Chronic pain can negatively impact all aspects of an individual's health. The staff at American Pain and Wellness work with patients to develop a pain management plan that works for them. Contact us or book an appointment online for more information. We are conveniently located at 7920 Preston Road, Suite 400, Plano, TX, 75093.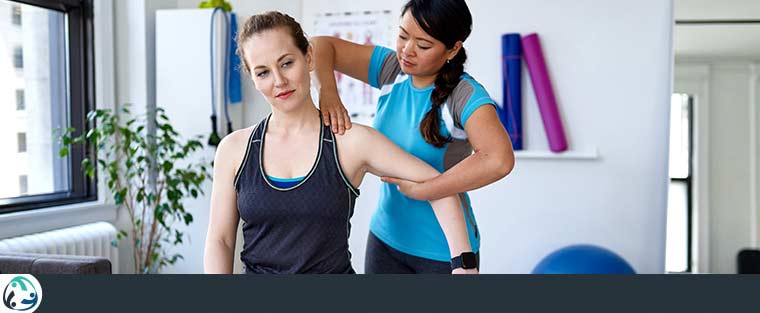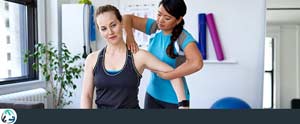 Table of Contents:
How is chronic pain managed?
What is included in a pain assessment?
Why is pain management a priority?
How can I cure my degenerative disc disease?
How is chronic pain managed?

A person's quality of life is affected by chronic pain in every aspect of their life. A combination of symptom relief and support is the most effective treatment. Pain management often requires a multidisciplinary approach to provide the needed interventions. In most cases, pain management programs are conducted in an outpatient setting.
 
The pain management rehab program is tailored to your needs. Depending on the type of pain, disease, or condition, the program will vary. A successful program depends on the active involvement of the patient and healthcare provider.
 
It is the goal of pain management programs to help you return to the highest level of function and independence while improving your physical, emotional, and social well-being. It is possible to reduce your suffering through pain management techniques.
 
In order to tailor chronic pain management to each patient and condition it may be managed with a variety of treatments including medication, injections, physical therapy, surgery in some cases, and other methods as necessary to help ease the burden of chronic pain.
What is included in a pain assessment?

Optimizing pain management begins with an assessment of the patient experiencing pain. A clinician's ability to thoroughly focus on the patient determines the quality and utility of any assessment tool. Providers listen, believe, and legitimize the pain of the patient, and understand what the patient may be experiencing, as best as possible. A healthcare professional empathizes with the pain experience and accompanying symptoms of the patient. Positive pain management outcomes can be influenced by this. Clinical efforts must ensure that patients are provided with the best level of pain relief that can be safely provided after the assessment. Knowledgeable, experienced, empathic, and responsive clinicians are the most successful at this task.
 
In order to fully assess pain doctors will listen to the patient's pain descriptions, perform a physical exam, and order additional tests as needed such as diagnostic imaging tests. Once the pain has been assessed they will work with the patient's input to develop a pain management plan.
Why is pain management a priority?

A person's body communicates with them through pain. We can experience pain in different degrees, from mild discomfort, when we may need to take a break from an activity, to intense pain that demands an ambulance. There is a distinction between chronic pain and acute pain, which is more common in everyday life. Acute pain can sometimes be helpful, it can send information to us about how the body is feeling and help avoid serious injury. Chronic pain on the other hand can be a debilitating lifelong condition for which management must be a priority. In treating chronic pain, the focus should be on optimizing function instead of trying to eliminate symptoms permanently, which may not be possible in some cases.

The treatment of chronic pain varies according to the condition, with some problems being relatively simple to handle, while others are more complicated. An effective treatment program involves a multidisciplinary approach, including treatment, rehabilitation, medication, and surgery. It is often possible to achieve the best outcome for patients by using pain-specific procedures or other strategies. Similarly, treating anxiety and depression and improving pain-coping techniques are important components of overcoming fear of movement.
 
Managing chronic pain is often complex due to chronic pain's tendency to negatively impact all aspects of an individual's health. For this reason, a tailored pain management plan is imperative to help patients live unencumbered by chronic pain.

How can I cure my degenerative disc disease?

Symptom relief can often be achieved with nonsurgical treatments for degenerative disc disease. There are many ways to control pain, including anti-inflammatory medications, manual manipulation, steroid injections, back braces, electric stimulation, and heat/ice therapy. To heal the back and reduce the frequency of painful flare-ups, physical therapy can help stretch and strengthen the right muscles. It is sometimes possible to slow down further degeneration of the disc by altering your lifestyle, such as changing your posture, losing weight, or quitting smoking. Surgical methods will be considered as needed on a case-by-case basis.
 
Pain management is available at American Pain and Wellness. For more information, contact us or request an appointment online. We are conveniently located at 7920 Preston Road, Suite 400, Plano, TX, 75093. We serve patients from Plano TX, Allen TX, Fairview TX, McKinney TX, Parker TX, Lucas TX, Murphy TX, Frisco TX, Richardson TX, and Collin County Texas.