Pain Specialist in Allen TX
Whether you are experiencing chronic pain or acute pain, our pain management team can help relieve your pain symptoms. We are conveniently located at 1101 Raintree Circle #240 Allen, TX 75013. For more information, please call us or request an appointment online.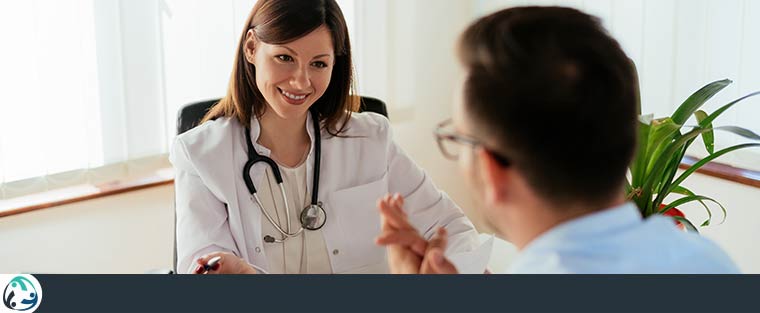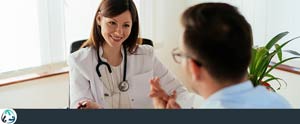 Table of Contents:
What is considered chronic pain?
What are the different types of pain?
How can doctors help with chronic pain?
What happens if the pain is not treated?
Pain specialists are medical professionals who specialize in helping people who are in pain. There are many types of pain specialists that can come from a diverse range of backgrounds, including orthopedic, chiropractic, physical therapy, and anesthesiology. While the types of conditions treated and the approaches taken can vary from one specialist to the next, the goal of pain management is to relieve patients' pain, improve function and mobility, and enhance the overall quality of life and the ability to live independently.
What is considered chronic pain?

Pain is considered chronic when it lasts for longer than six months (in some cases, three). There are other characteristics of chronic pain, including a gradual, progressive onset and a cause that is hard to identify, but there are many features that are different from one person to the next. For example, some people experience ongoing, persistent pain, but for others, their pain is intermittent. Furthermore, some cases of chronic pain are mild, presenting a dull ache that minimally interferes with the performance of day-to-day activities; other times, chronic pain can be excruciatingly painful with severe symptoms that do not abate and come with severe difficulties performing everyday activities. In either case, chronic pain can be hard to live with and should be addressed as soon as possible.
What are the different types of pain?

There are many ways to describe and classify pain; it can be sorted into a variety of categories depending on the criteria involved. For example, sometimes pain is categorized based on what areas it affects, such as joint pain, muscle pain, shoulder pain, or jaw pain. However, pain is typically sorted into two main categories—acute and chronic—with the addition of one or two other categories to describe some types that do not always fit into acute or chronic.

– Acute Pain — Acute pain is short-term pain (lasting for fewer than three to six months) that comes on suddenly and has a specific cause, such as an injury. In most cases, once the underlying cause is treated, the pain goes away. Common causes of acute pain include:

– Broken bones
– Surgery
– Dental work
– Labor and childbirth
– Cuts
– Burns

– Chronic Pain — Chronic pain, which lasts for more than six months, typically persists even after the original injury has healed. Chronic pain can last for years and range from mild to severe and persistent to intermittent. In the United States, it is one of the most common medical conditions, affecting an estimated 50 million adults every year. Symptoms that accompany chronic pain include:

– Tense muscles
– Lack of energy
– Limited mobility

Some common examples of chronic pain include:

– Frequent headaches
– Nerve damage pain
– Low back pain
– Arthritis pain
– Fibromyalgia pain

– Neuropathic Pain — Neuropathic pain does not really fit into the other categories because, in addition to being either acute or chronic, it is quite different from other types of pain. Hence its name, (neuro-; relating to the nerves) (-path; the set of causes or onset), neuropathic pain results from damage to or dysfunction of the nervous system. This can cause the nerves to misfire, resulting in a number of complications. Neuropathic pain is described as:

– Burning
– Freezing
– Numbness
– Tingling
– Shooting
– Stabbing
– Electric shocks
How can doctors help with chronic pain?

Doctors can help with chronic pain in a number of ways. In most modern practices, pain management specialists tend to favor noninvasive treatments or therapies that provide long-term results. When compared to other methods, such as medications, this approach is much more effective as it actually addresses the underlying cause of the pain instead of just temporarily masking symptoms.
What happens if the pain is not treated?

If pain is left untreated, it can persist for years, or possibly decades. In many cases, untreated pain can worsen and develop into more severe complications. That is why it is so important to treat pain right away so that the risk of complications and limited function down the line can be mitigated and prevented.

There is no reason to suffer from your chronic pain; do not accept it as part of life, but instead, find the solution to living a better quality of life at American Pain and Wellness! Call us today or book an online appointment with our pain specialist, or visit our clinic conveniently located at 1101 Raintree Circle #240 Allen, TX 75013. We serve patients from Allen TX, Plano TX, Fairview TX, McKinney TX, Parker TX, Lucas TX, Murphy TX, Frisco TX, Richardson TX, and Collin County Texas. We look forward to serving you!