Radiculopathy vs Sciatica Pain Q&A
If you or someone you know is struggling with sciatica or radiculopathy, then contact American Pain and Wellness. We have treatment plans for lasting pain relief. We have convenient locations in Texas. For more information, please call us or request an appointment online.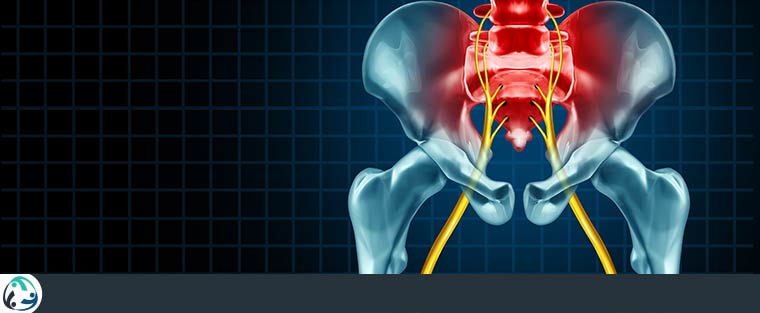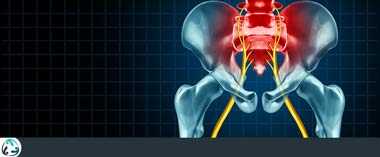 Table of Contents:
What is radiculopathy?
What is sciatica?
What is the difference between radiculopathy and sciatica?
What are the different types of radiculopathy?
What happens if radiculopathy is left untreated?
The nervous system is an incredibly complex network of nerves that transmits signals between the brain and the body. These nerve pathways are responsible for communicating important messages throughout the body and conveying sensory information about the environment, such as temperature. Pain is a common sensation that is communicated via the nerves and can cause great discomfort in certain situations. Some conditions cause radiating pain that travels from one area, such as the neck, to another, such as the arms and shoulders.
What is radiculopathy?

Radiculopathy is the medical term for nerves that do not work properly, often causing pain and/or numbness in the affected areas, such as the arms or legs. This can occur when a blood vessel in the neck or lower back is compressed, or when a blood vessel in an arm or leg is compressed and blood flow to the area is reduced. Radiculopathy can also be the result of an injury, infection, tumor, or other problem. It can be caused by a number of factors, including blunt force trauma, whiplash, overuse, vascular problems, tumors, fractures, infections, and other conditions or diseases. Although a number of different conditions can cause radiculopathy, the most common causes include spine disorders (such as spinal stenosis), spinal instability (such as spondylosis), and injury to the spinal column.
What is sciatica?

Sciatica is a nerve disorder that causes pain in the sciatic nerve of the lower back, mainly affecting the leg and foot. In some cases, the pain can be felt on both sides of the body, but most people with sciatica only experience pain on one side. The sciatic nerve is located in the back of the thigh and is responsible for controlling the movement of the lower leg. It is also responsible for the sensation of pain in the leg muscles, such as the quadriceps and hamstring. Sciatica is often a symptom of another condition such as diabetes, but it can also be caused by injury or surgery. The main cause of sciatica is compression of the sciatic nerve, which may occur as a result of a ruptured or herniated disc.
What is the difference between radiculopathy and sciatica?

Radiculopathy and sciatica are two common conditions caused by damage to the nerves in the spine. The symptoms of these two conditions can appear very similar, but there are important distinctions that set these two conditions apart. Radiculopathy is the technical term for any condition that affects the nerve roots in the spine and causes them to not work properly. Problems with these nerves can cause pain, numbness, tingling (paresthesia), or weakness in the arms or legs.

Radiculopathy is often caused by a herniated or degenerated disc in the neck, but can also be caused by compression of the spinal cord, which is a more serious condition. Sciatica, on the other hand, is the technical term for pain that is felt in the back and buttocks area. While both terms are often used interchangeably to refer to pain that is caused by irritation or compression of a nerve in the back or lower legs, radiculopathy refers to pain that is caused by an injury or disease of the nerve roots, roots of the spinal column, or spinal cord, whereas sciatica refers to pain that is caused by a problem with the sciatic nerves in the lower back and/or the legs.
What are the different types of radiculopathy?

Depending on the area in the spine in which it occurs, radiculopathy can have different symptoms and different names. These include:

– Lumbar Radiculopathy (Lower Back)
– Cervical Radiculopathy (Upper Back/Neck)
– Thoracic Radiculopathy (Middle Back)
What happens if radiculopathy is left untreated?

If left untreated, radiculopathy may lead to permanent nerve damage, resulting in chronic numbness and weakness. The prolonged pressure on the nerve causes the nerve to stop working, rendering it unable to conduct signals from the brain to the affected areas. If you are experiencing the symptoms of radiculopathy or sciatica, come to American Pain and Wellness for professional care. Call us today or book an appointment with our radiculopathy and sciatica treatment specialist, or visit one of our two convenient locations: we have one in Allen, TX, and one in Plano, TX. We serve patients from Allen TX, Plano TX, Fairview TX, McKinney TX, Parker TX, Lucas TX, Murphy TX, Frisco TX, Richardson TX, and Collin County Texas. We look forward to serving you!